Welcome to

A+ Early Childhood Education Resource TopSites

Sponsored by
Resources for Everyday Child Care






Please join our growing list!

Add your child care site [providers], class website [school teachers],
child care/early education resource site, or educational store.


Add Your Site | Member Login
Site Of the Moment:
The Itty-Bitty Bookworm's Wikispace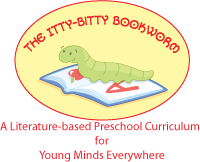 The site offers monthly themes, alphabet tips, free printables, and some games and literacy ideas.
Rank
Site
In
Out
1

Child care Topsites



251
2102

Child Care Topsites. Add your child care/child related site.

2

Learn N Play Home Child Care



60
1984

Family home child care located in Cedar Rapids, Iowa.
3

Resources for Everyday Child Care



117
1623

Offers free forms, articles, links, provider poems, A- Z child care sites, graphics sites and more! We've put the stuff you're looking for all in one place.
4

Chubbie Cubbie's Customizable Curriculum



32
1608

Monthly theme-based curriculum for children ages 2-5. Great for parents, home daycare providers, and childcare centers.
5

Chubbie Cubbie's Preschool & Curriculum



87
1572

The site contains activity ideas, free printables, affordable website & banner design, childcare locator, curriculum, links, and more!
6

Top 100 Preschool Sites



1652
1281

Visit the Top100 Preschool Sites.
7

Littleangelsbabyandtoddlerdaycare



29
1258

Quality and Reliable Childcare
8

Leahs Place child care



1
1256

Leahs Place Child care located In bellingham washington near ferndale.
Check out my site!
9

ToddlerToddler



0
1117

A resource for fun daily toddler learning activities and preschooler online games, fun, printables, arts, crafts, & exercises!
10

Surfing the Net with Kids



0
1043

An archive of 1355 nursery rhymes, nursery songs, and Mother Goose rhymes as well as early childhood crafts, games, and preschool fun activities.
Page: [1]
2
3
4
5
6
7
8
Last Update: Thu, Oct. 18, 2018; 1:25 (UTC)
Next Update: Thu, Oct. 18, 2018; 1:55 (UTC)
Next Reset: never
Sites: 79